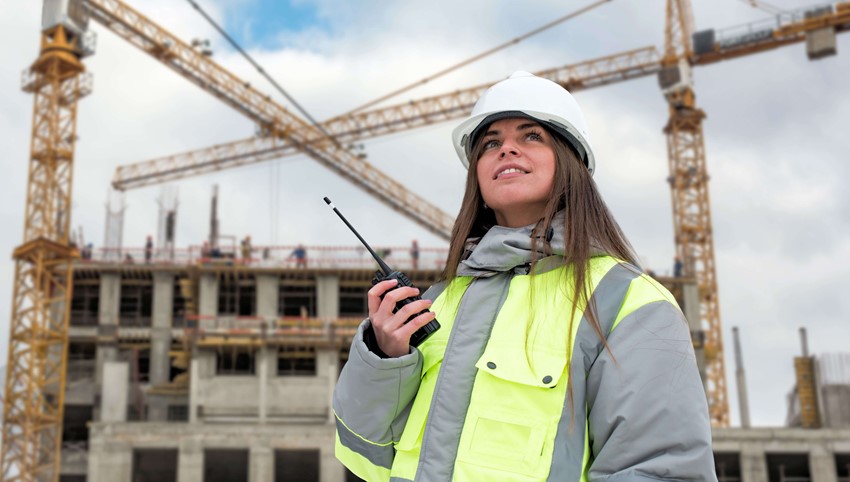 Authors
Jessie Reid, Admin & Marketing Coordinator, FPR Group
Tracy de Pass, Technical & Engineering Manager, FPR Group
Rebecca Crouch, Technical & Engineering Recruitment Consultant, FPR Group
Is the problem in the workplace?
Throughout our Women in Engineering Week 2018, FPR Group has been reaching out to different members of the industry, which today includes those right in the thick of it. We've spoken to industry leaders, men and women at varying levels within engineering companies, and recent graduates starting out in their careers. We want to know what engineering workplaces have done to attract a diverse workforce.
Women in Engineering: what's the problem?
For Samantha, the Engineering Manager at global manufacturing company, it all began at school. "I have always had an interest in STEM subjects so when I saw an advert in the paper for an apprenticeship, I thought it would be worth applying for… But I was the only girl in a class of 11 for my apprenticeship and during my degree I was the only girl in the part time cohort."
The fourth industrial revolution is becoming a reality."

By Verity Davidge, Head of Education & Skills Policy at EEF
We've found a consensus across the industry that the perception of an engineering career may be part of the problem. Verity Davidge, Head of Education & Skills Policy at EEF, the Manufacturers' Organisation, agrees. "We must work together to get the message out there that manufacturing is not just blue overalls and production lines of widget makers. We need to be telling young people that for many manufacturers, the fourth industrial revolution is becoming a reality. Companies are adopting cutting edge technologies that means their employees are working alongside robots."
How has it improved?
Elliot, a senior HR manager for a leading aerospace company, has over 25 years of experience in the engineering sector. "Women bring valuable skills into the workplace and engineering is well known for suffering skills shortages. This valuable sector is missing out due to the low numbers entering the field." How has the industry improved its attitudes towards women in engineering roles? "I have finally seen a rise in the number of females entering the Engineering field. Gone are the macho cultures and stereotypes and UK PLC is much better for it… I think that attitudes in the workforce have vastly improved meaning that it is much less intimidating for women working in these areas than it used to be."
I think people are more accepting and used to working with female engineers now.

By Samantha, Engineering Manager at leading aerospace company
What are the issues still facing women in engineering workplaces today?
Sometimes the small things can make the biggest difference. Christabel, a recent engineering graduate, is now working for AECOM as an Acoustic Consultant. "It's simple things, like getting clothes that fit. I find personally that if I'm forced to wear PPE (Personal Protective Equipment that is too big for me, it knocks my confidence a lot. With my current company, they went out of their way to buy me shoes the correct size but that's because they have other small females in the workplace, so I can go to my clients and say, "Yes, you can put your confidence in me". If I wear something that fits, I instantly feel better, can act better, and can do my job better."
If I wear something that fits, I instantly feel better, can act better, and can do my job better.

By Christabel, Acoustic Consultant at AECOM
Verity Davidge believes that it's a wider problem. "There still remains a problem with the image of engineering and manufacturing being male-dominated. Whilst we know that this is changing in the workforce, getting the message out to the wider public is hard. But this isn't an issue that stops women joining our industry but men too."
"In fact, we need to be selling the word "engineer" better. Regardless of gender. An engineer does not mean the man that comes to fix the photocopier or boiler. You can be a roller-coaster engineer working at Thorpe Park, a live sound engineer working at Glastonbury, an engineer and space scientist helping send NASA missions to Mars or a footwear production engineer at Dr Martens. These are real jobs. Real jobs that the next generation – including girls – can be filling."
Read the final article here: Engineering: Is it a Man's World?
We hope this can be a platform to encourage conversation, invite ideas and tackle this issue openly, so feel free to comment your ideas and share!