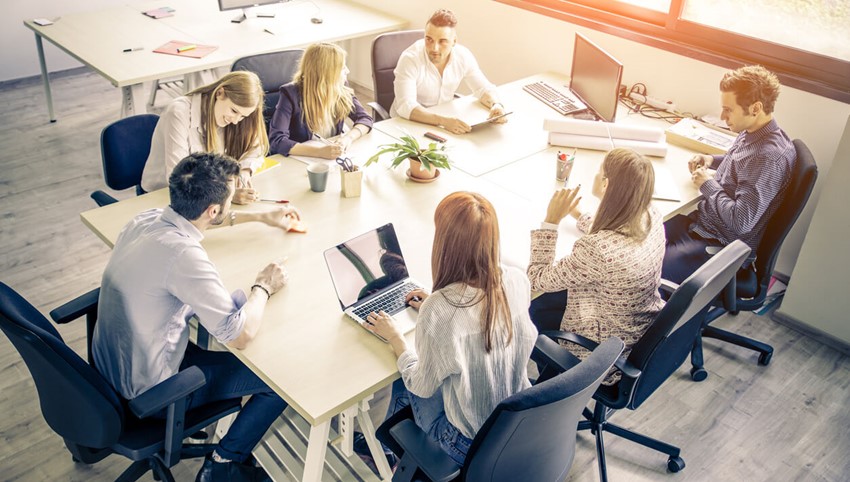 The enthusiasm and drive of new recruits and employees can be lost or enhanced as a result of how meetings are conducted.
If you have watched the recent series of W1A, the satirical sit-com based in the BBC studios you may well find yourself chuckling at the scenes depicting management meetings, and just maybe you can appreciate the monotony of a meeting that goes nowhere and achieves nothing.
Be prepared and know what you want from the meeting
If planned well a meeting should leave attendees enthused and focused. Get the agendas out in advance, get your timings right and crucially know what you want the outcomes and actions to be. Let staff know what you are expecting in regards to the preparation required by them. Get all the equipment ready and give yourself five minutes to set up the room. Don't run out of chairs or expect people to stand in a corner, they are not going to be enthused!
Make sure someone is in charge....let's call them the moderator or chair as we are being professional, but in all seriousness you need someone to move the meeting forward, keep it on track and keep an eye on the timings. Make sure everyone has a chance to contribute and encourage those who may not usually speak up to do so.
Follow up actions are both helpful and crucial in making progress
Make sure the notes are taken and responsibility for actions are communicated during and after the meeting. This set's out clear direction, creates accountability and helps the leadership team manage the team.
At the end follow up with the next scheduled meeting and thank people for their contributions…..and before all this don't forget the tea and biscuits!