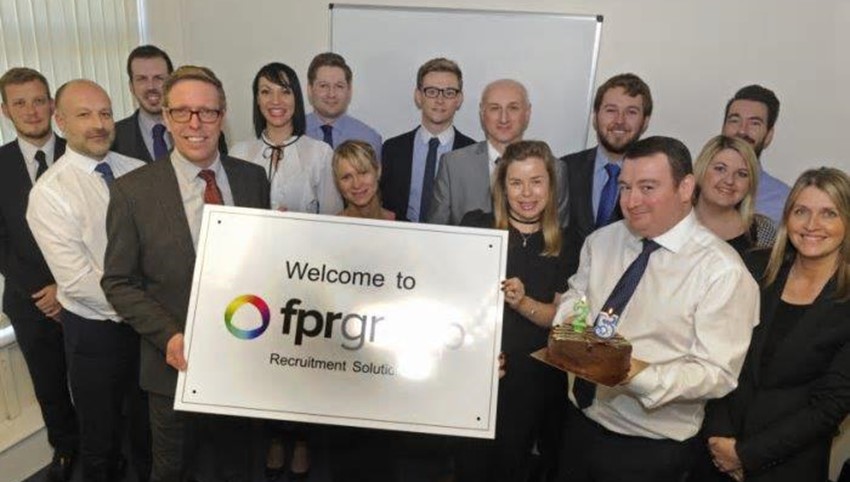 A FIRM that helps 1,000 people a week find work has marked 25 years of business.
Recruitment agency FPR Group, which has offices in Portsmouth, Havant, Chichester, Bognor Regis and Brighton, started in Brighton in 1991. The current board of directors all worked their way up through the ranks including financial director Adele Walker, managing director Mark Foster, from Fareham and sales director Paul Simpson, from Southbourne. They acquired the company in 2014 and since then it has doubled its turnover to £14m. 
The Havant office has tripled in size, leading it to move to a larger office and growth in the Chichester office saw an additional office also open this year in Bognor Regis.The firm now employs 44 people and the business is still looking to add to its ranks.
Paul said: 'I am immensely proud of the way we have grown the business and developed careers for the local people who have joined us. Some joined us straight from college or with no previous recruitment industry experience and within a few years have become high-earning successful recruitment consultants, senior consultants and managers. 'Where we differ from other recruiters is by embracing modern recruitment methods to find the best candidates while maintaining the key ingredient of building great relationships with clients and respecting the people who work for us or who trust us to find their next job.'
Mark said: 'The past 25 years have been quite a journey. We have had the pleasure of working with many great organisations from SMEs to our current portfolio which includes major blue chip companies. 'We are committed to developing our services and people but most importantly, maintaining the reason we started in the first place, finding candidates that dream job, the one that either meets their work/life balance or the one that enables them to take the next step in their career.'
Picture - Ian Hargreaves (Portsmouth News)