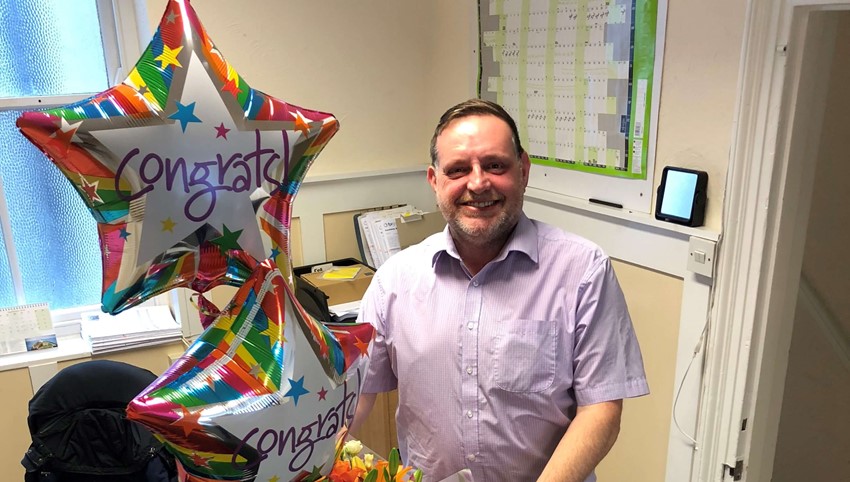 In September, we congratulated Kieran Magee on celebrating 25 years working with FPR Group!
Kieran is a treasured member within our team. He joined the company in 1993 as a Catering Consultant, and has since worked his way up to become the Manager of our Catering & Hospitality and Industrial & Manufacturing teams in Brighton. We congratulate Kieran on the incredible career he's built with us so far, and look forward to the future.
"It is a case of, "Where have the years gone?". It has been an amazing pleasure to be part of such a successful recruitment company that continues to grow, year on year. For me, FPR stands for a fantastic, professional and remarkable company that I'm proud to have been a part of for the last 25 years." – Kieran Magee
An amazing achievement and no mean feat

By Paul Simpson, Sales Director
A few words from our directors...
Paul Simpson, Sales Director, said: "25 years with one company, especially in an industry as competitive as the recruitment industry, is an amazing achievement and no mean feat. 1993 was a very different place to 2018 and FPR Group is lucky to have such a loyal, reliable and passionate manager who is still committed to finding the best temporary workers for his clients in Brighton."
Thank you for all your hard work and dedication

By Adele Walker, Finance Director
Adele Walker, Finance Director, said: "Congratulations and well done on achieving this milestone anniversary. The loyalty, determination and effort you have made throughout the years have contributed to the success of FPR Group. Thank you for all your hard work and dedication".  – Adele Walker
You have always demonstrated a desire to provide an excellent service to your clients

By Mark Foster, Managing Director
Mark Foster, Managing Director, said: "Well done Kieran and thank you. You have always demonstrated a desire to provide an excellent service to your clients. The Hospitality & Catering division benefits from your industry knowledge and the high standards you set when recruiting new Hospitality teams." – Mark Foster