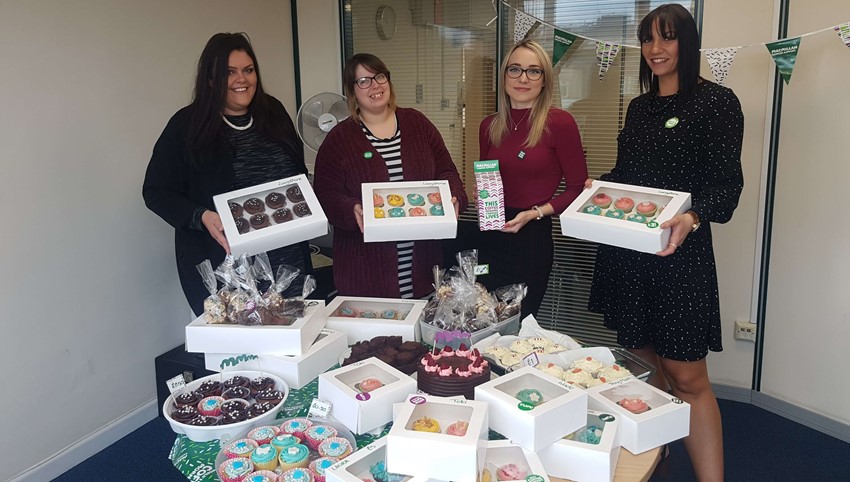 On Friday 28th September, our fantastic Havant team hosted a Macmillan's World's Biggest Coffee Morning. The whole team got involved, with Tracy, Jo, Jasmine, and Rebecca baking over 120 cupcakes!
Several of FPR Group's clients donated and bought the delicious cakes, and even members of the Havant police force. One of our clients bought cakes for his daughters, with his 10-year-old giving us a reserved 7 out of 10 due to her chocolate preference!
"The cupcakes were delicious, thank you!".

By Gary Hart - MD of Langstone Engineering
A special mention should go out to Gary Hart, the MD of Langstone Engineering who generously pre-ordered £100 worth of cakes, and said, "The cupcakes were delicious, thank you!". Our directors, Paul and Mark, also donated £100 for some superhero cupcakes for their children.
Tracy, manager of  our Technical & Engineering team and Jo, Senior Consultant from our Office Support & Commercial team organised the hugely successful coffee morning. When Tracy told her 5-year-old son that she was making cakes to sell for people who were poorly, he "insisted on using his own money that he's been saving for toys, to buy 2 cakes".
In total, the Havant team raised £309.76, a fantastic result!
So far, Macmillan Cancer Support has raised over £10.4 million, and FPR Group is very proud to be a part of that.