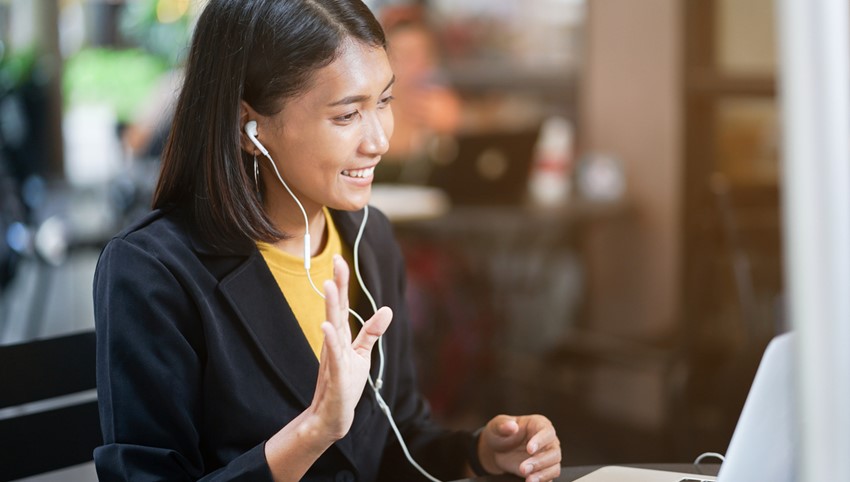 As you have probably noticed by now COVID-19 has had a significant impact in the way that we typically do things! As an established recruiter who likes to meet all of my workers and candidates I have stuck to a structure of sourcing, reaching out and interviewing people face to face.
So, what's different? For the time being at least the days of face to face interviewing are restricted. Recruitment is moving more in to the virtual world, which okay, will be an adjustment for many, however virtual interviewing was becoming increasingly more prevalent before the pandemic. COVID 19 has rapidly moved us all 5 years in to the future and we now find ourselves jumping on board this speeding virtual train in to the new normal. 
The question I am often asked is…Is virtual interviewing as effective as meeting someone face to face?
Here are 3 reasons why a virtual interview can be as effective as face to face.
1) The majority of our mobile devices are equipped with top quality cameras giving a crisp picture, good spec microphones and speakers allowing us to hear people clearly. Thanks to the wonders of technology, we are able to meet with people almost as if they are in the room.
2) Reading body language and human interaction is reduced whilst interviewing virtually, however you are still able to gain a real insight in to how passionate and keen someone is. You are still able to see their facial expressions and listen closely to their tone and use of words. As recruiters we know how important these 3 things are!
3)  Virtual interviewing enables us to share slides and, in some cases, a virtual tour for where someone will be working. You can include photo's, video and company values to really help bring the opportunity alive.
As we learn and hone our virtual interviewing techniques, I predict it may even become a more effective way of interviewing than face to face. It can help with travel costs, reduce your time to hire and if recorded you can even share the interview with your colleagues.
Needless to say, I think that we are going to see even more virtual interviewing moving forward and I would love to hear from you with your experiences so far.