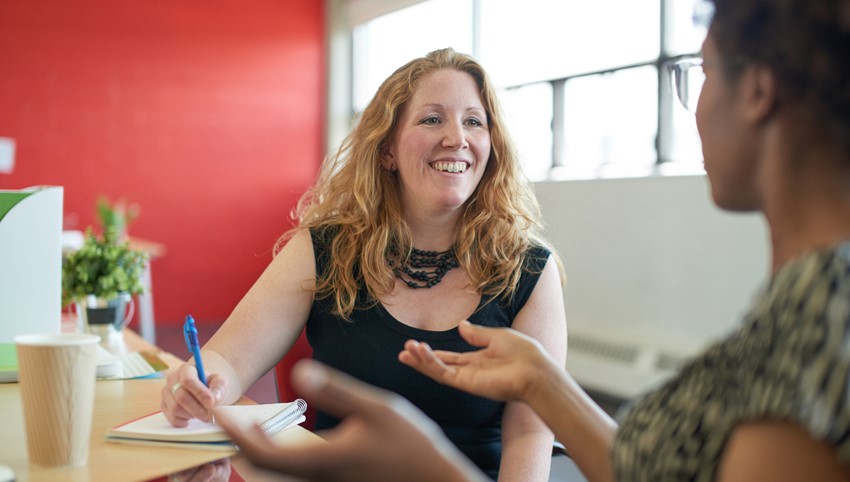 There's always a lot to consider once you've decided to interview someone, primarily we think about what questions we should we ask them, yet how much of our preparation time goes into thinking what they may have to ask, what's exciting about your business, why should they make one of the biggest decisions of their careers in your favour?
Here are 7 tips to ensure a fair and robust process is set out from the start and to get that hire with 100% confidence!
1 Identify when you need the successful recruit to start
Work backwards from this date, taking into consideration a typical professional will have at least a one month notice period to serve from once their notice has been handed in upon receiving your contract. Sitting down to write the job spec, getting it agreed, advertising, identifying and reaching out to candidates, gauging who's interested in the role and justifying why they are a match, setting up 1st and 2nd interviews and getting to that offer stage takes on average 2 months, yet this is very variable depending on the skill set needed and your industry. Think about who will be involved in the hiring process, who is on leave now, or due to be? What week would you wish to hold 1st and 2nd interviews in? By planning these stages, you can set expectations, hold managers accountable for reviewing CV's, commit to interview dates and keep momentum throughout.
2 Make the interviewing steps crystal clear
Set expectations to your recruiter / to the candidate if it's direct. Is it a three-stage process, e.g. telephone interview and two face to face interviews? Might it be a two-stage process with the first interview being a video interview and then a site tour face to face? Are there other steps involved such as psychometric testing? It is important to be clear what the process entails to set fair expectations. Candidates will buy into a robust process as it shows diligence, yet too many stages can put off candidates. On the flip side a one interview process may not provide candidates enough transparency or confidence to accept an offer if made, I would always recommend a two-stage thorough process.
3 Be certain on who really needs to be in the interview
Who absolutely must be present? Bear in mind that if too many people are involved the chances of getting a unanimous decision naturally diminishes. Ensure only the most relevant people are part of the process, for example, HR representation and the hiring manager in the first interview, hiring manager and director in the second interview with the HR representative greeting and introducing and being that pillar of consistency in the process.  
4 Clarify the role at the start of the interview
Reaffirm to the candidate key requirements for the role, which could seem relatively minor but could be deal breakers. For example, if the role requires a degree of flexibility, to be on call every 1 in 4 weekends, is the candidate aware of this? With many roles now offering working from home this is a contemporary subject and something to clarify early doors with potential recruits, does your interviewee know this role must be on site every day? Perhaps they ideally seek a couple of days working from home.  
5 ALWAYS Promote yourselves
Interviewing is always a two-way process – candidates committing their careers to a company is an important decision to make, interviewing candidates is an opportunity to show off why YOU are a great company to commit to, why you are a good manager to learn from, why you are a supportive team that creates psychological safety and maximises the potential of everyone who joins. What should excite candidates to work for you?
6 Set the candidates expectation
Timeline is key, no one likes to be left hanging, but it's not so bad so long as we have a date time to hold out for. Be honest and fair with your candidates yet also do show a sense of urgency that you are keen to press on for the right person so they leave excited and eager to hear more!
7 Perspective
Interviewing is an art that develops with practice and it makes up a very tiny percentage of our working lives. If you're a new hiring manager, you might find the interview just as stressful as it is for the job candidate. If you're a seasoned interviewer then you know it's a time-laborious part of the hiring process. Always create a welcoming environment, chat, be human and if you have that process to follow and committed hiring managers, interviewing is an exciting experience for all involved.
You don't have to go it alone. A top recruitment partner will already have access to the best available talent in your market and can provide highly skilled, pre-evaluated candidates for you to interview that will save you ample time and money.
Don't hesitate to get in touch, I'd really love to hear your thoughts on these points, feel free to contact me anytime on [email protected]