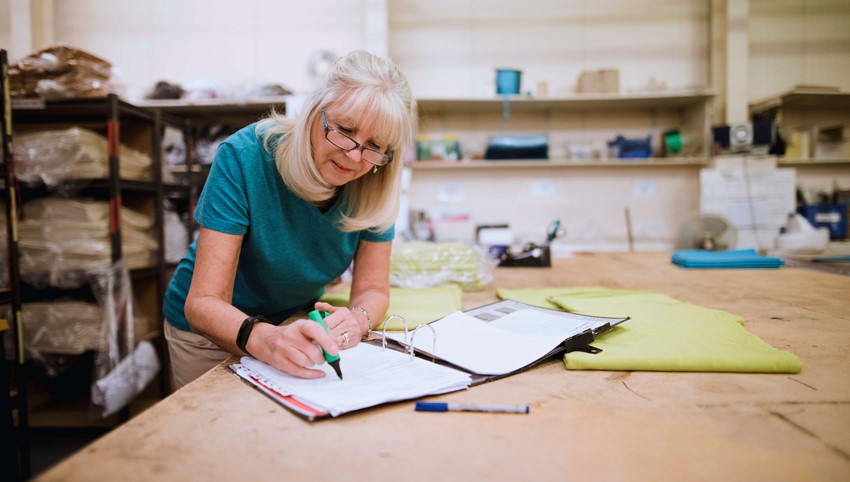 Motivation to increase workplace diversity has gained huge momentum over recent years. With legislation regarding gender, ethnicity and disability information starting to be introduced, it's important to consider age discrimination as a factor for workforces of all sizes.
Although age discrimination law is now 10 years old, most recruiters will see age discrimination against their candidates or clients, even though it can be subtle and hard to prove. When you think of ageism, you may immediately picture a woman or man above 40, but there are other types of discrimination directed at younger workers too, for example who lack experience. A report from the Centre of Ageing Better found that nearly one in seven workers believe they have been turned down from a job due to their age.
In an increasingly digital age, 30% of the UK's workforce are over 50 years old, and in danger of being overlooked due to focus on making workplaces more 'Millennial friendly'. Rejecting a candidate based solely on age is illegal, but unfortunately age bias can exist unconsciously. Both Facebook and Price-Waterhouse-Cooper have been the focus of age discrimination class-action lawsuits within the past 2 years. However, the Centre for Ageing Better also found that investing in better support systems to develop older workers' skills could boost the economy by up to £3 billion, as well as helping people of all ages realise their career goals. For these reasons, it's important to begin overcoming unconscious age bias in companies and recruiting.
With job vacancies and numbers in work both at record levels, employers must act now to attract and retain skilled older workers or they will fall behind their competitors. Employers risk losing their most experienced people and face labour and skills shortages. Every employer needs to become more age-friendly and take steps today to ensure they have a workforce for the future.

By Patrick Thompson, Senior Programme Manager, Centre of Ageing Better
In the same way that job descriptions can include inadvertently gender-biased language, it can also include unconscious age bias. According to one recruitment industry source, perceived discriminatory language could include "energetic", "fast-paced", and "deadline driven", or "mature".
Lori Bitter, the President of The Business of Aging, discusses why a hiring manager should consider candidates over 40, who may seem overqualified. "We are at a point in our life where 'failure is not fatal.' We are willing to try things outside of our comfort zone, like an assignment that is daunting or a role in a completely different industry than where we started, as risk is assessed differently with added life experience."
The Centre of Ageing Better's report includes a number of practical ways that employers can be more inclusive of older workers:
Being more flexible about working patterns
Hiring 'age positively' – actively target candidates of all ages
Health support
Career development for all ages
Creating an age-positive culture
Sources:
www.krtmarketing.com; www.agencycentral.co.uk; www.personneltoday.com; www.natemplaw.co.uk; www.rec.co.uk