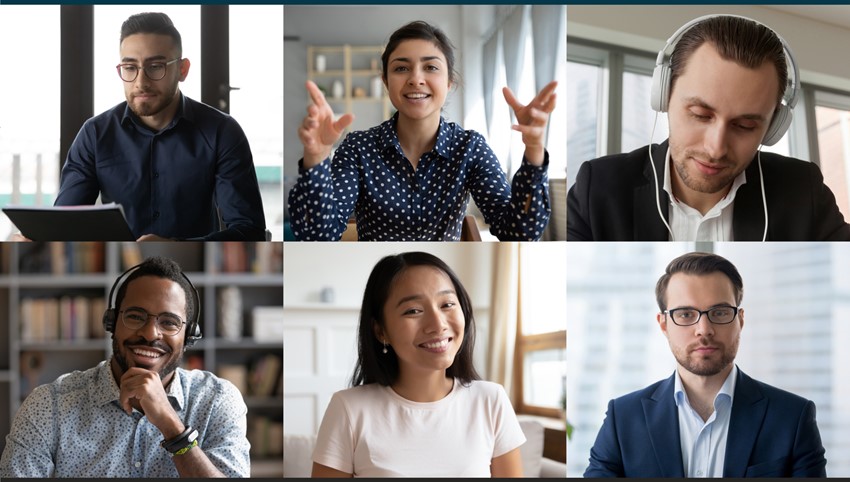 Due to COVID-19, organisations globally are having to adapt to a new way of getting new employees onboarded and this may well mean your first day will take place on a video conference.
So here are my 4 top tips to ensure you make the best first impression virtually, and make an overall success of your first day.
Do your research
Make sure you're familiar with company history, successes, future plans, latest news. Anything you can learn, learn it, as no doubt you will be asked what you know about the company. It will help to write some key points down and look at them a few times prior to your video conference.

Check out the Linked In profiles of your new colleagues and key people who could be on that video conference. Get an understanding of who they are, what they do, how long they've been with company, and generally what they look like. You will be better prepared for that first conversation if you have a better idea of who they are and you might even share some common interests which can help break the ice.
Warm up
Being based from home, you don't need to worry about travel time or traffic. All you have to do is rock up to the camera. But don't think of that as an opportunity for an extra hour on Netflix. Use the time wisely!
Have another look at the company website.
Warm up your vocal cords by rehearsing your elevator pitch, this will stop you potentially croaking or coughing on your first line.
Review your questions you might want to ask.
Just warm up, and get your brain in to gear.
Just be you!
Be authentic and just how you would be as if you were there physically. They hired you for the job because they liked you, there is no reason to act differently just because you're on camera.
Use the right body language. 
Be clear in your tone and use of words.
Be engaging, show interest and ask questions.
Bring all the normal qualities you would take to work, and re-direct them to that camera!
Get your IT kit ready
Whether you're using Skype, Zoom, Microsoft teams or any other type of video conference software, make sure you know exactly how to use it and how to join a video call.
Make sure the App is up to date.
Ensure you have a stable connection, open a door if it improves your Wi-Fi connection.
If you're using a mobile phone, put it in to Airplane mode as that will stop you receiving any calls, which could disrupt your connection.
If you have enjoyed reading my article and feel it could benefit other people please LIKE AND SHARE.
If you have any comments or would like to reach out to me please do via LinkedIn or e-mail [email protected]