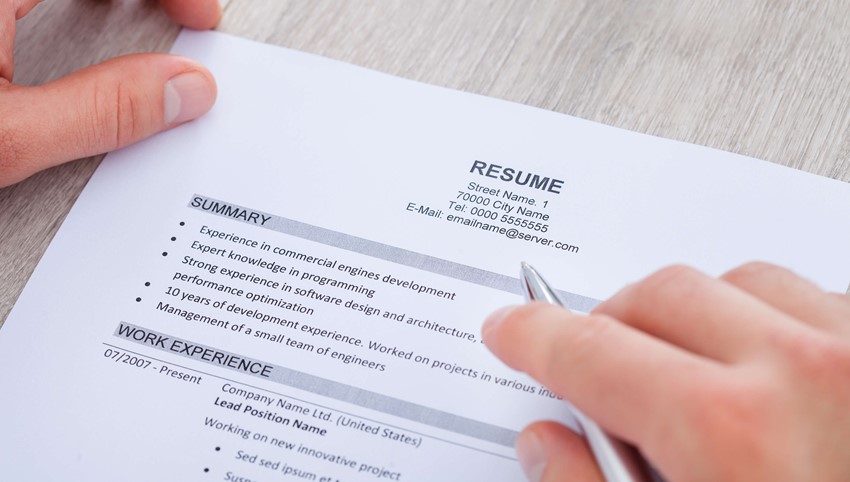 The New Year is well and truly underway, and with it comes endless opportunity. You may be considering a career change, but what do you need to land you that dream job? To stand out and really make an impact, a CV isn't enough in a competitive job market. A well-written and confident cover letter can make all the difference to your application.
A cover letter is a separate document to your CV, which explains to the potential employer why you're applying for the role, and why you're the best fit for the company. In the ever-modernising world, a cover letter can also refer to the email you send accompanying your CV, or the application form online.
How can you write a cover letter that stands out?
Do your research
A cover letter should be tailored to the specific role and company you're applying for. Take some time to look into the role and company, and explain how you match the skills and values that the employer is looking for. Who is the company's target audience? What does the role involve? What are the important skills needed for the job? A well-tailored CV demonstrates that you have a real interest in the role and company.
Format
Your cover letter should be clear and concise, being a maximum of one A4 page. Don't repeat what is written in your CV, but treat it as an introduction of what you have to offer. The font should be easy to read, and either size 10 or 12.
Structure
Introduction – why are you getting in touch?
A clear sentence explaining who you are and which role you are applying for.
Second paragraph – why are you interested in the job?
Explain why you're applying for this specific role and what appeals to you about the company. Why do you want to work there?
Third paragraph – What can you offer the company?
This is your chance to explain why you should be hired. Include a short list of relevant skills, qualities, and experience, and highlight anything else that's particularly relevant. What are your career goals, and how can you benefit the employer reading your cover letter?
Final paragraph – Confirm with confidence
Summarise your cover letter by reiterating your interest in the role, and when you would be available if successful. Finish off by thanking the employer for their consideration and how you're looking forward to hearing from them.
Sign off with 'Yours sincerely' if you know their name, 'Yours faithfully' if not.
Proofread
It's always best to print off your cover letter and re-read it, checking for spelling and grammar mistakes. In particular, make sure you check your own contact details and the company name for errors. Spelling mistakes can make a big impact on your job application, and chances of getting the job. If you struggle with proofreading, ask a friend to help.
In such a busy and competitive job market, it's important to stand out from the crowd. A well-planned cover letter can demonstrate the effort you put in to an application, and goes a long way to help you prove you're right for the job. Check out our previous blogs or CV How-To for landing that dream job!
Sources:
Reed
Prospects