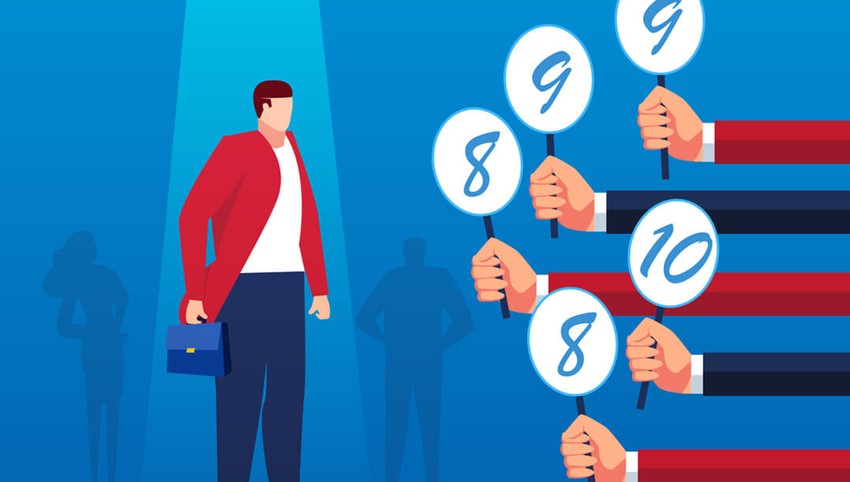 The employment industry is in a candidate led climate so employers need to ensure that good practice prevails throughout the resourcing process and ends with feedback.
Candidate and employer communication has changed dramatically in recent years and with the introduction of smartphones, has become quicker. The immediacy of responses between people in every element of our lives gives us all higher expectations and is no less relevant than in the recruitment process. Candidates are influenced and are influencers regarding views and experiences, 'people talk', as the REC's, 'The Candidate Strikes Back' report comments.
56% of candidates will share a negative experience with 28% taking to social media

By Recruitment & Employment Confederation
The report found that, '56% of candidates stated that they would share a negative experience and a further 28% said that they would be likely to share it with their inner circle. This is likely to include the use of social media.' *
If you want to build a competitive employer brand it is vital that the feedback element of your recruitment process is as good as the rest of it should be.
Very few HR and Recruitment specialists find it easy to give effective feedback that is not compromised by an overwhelming desire to 'be nice'. However you can give effective feedback, it just needs thinking about carefully, and crucially the interview itself needs to be documented thoroughly in order to do so.
The dos
• Do be truthful, if the candidate knows they messed up don't insult them by saying they didn't. Keep your feedback tied to the job requirements.
• Do be creative. Avoid using cliché and empty phrases such as 'we wanted someone with more experience'. Try and use real examples from their interview and offer advice or suggestions for improvement.
• Do be tactful, instead of saying for example, 'you didn't seem comfortable in a sales situation so it's unlikely that you will succeed in that area', say, 'try practicing your sales pitch so that your body language and speech communicate your enthusiasm'.
• Do aim to help. Don't list the things you didn't like about the candidate, think about what they can change to interview better.
And the don'ts…
• Check the tone of your voice and use neutral language, being critical without sounding condescending and high and mighty is very difficult, but is vital to avoid. Ask a colleague to review your comments or email before you send it.
• Don't compare. Candidates know they didn't get the job because the other person was better, they are not interested in knowing that someone else showed better leadership skills or had a better degree. It doesn't help them improve, make the feedback about them.
• Don't open yourself to discrimination claims, particularly in written feedback. For example saying you 'want someone who has no obligations outside work, who would be on call' to a working mother or pregnant woman could cause problems.
As potential candidates we perhaps need to become desensitised to criticism or perceived criticism when receiving feedback but there is no doubt that employers need to recognise not just the importance of giving feedback, but the feedback itself.

*The Candidate Strikes Back, REC
** Other sources - https://resources.workable.com/tutorial/giving-interview-feedback