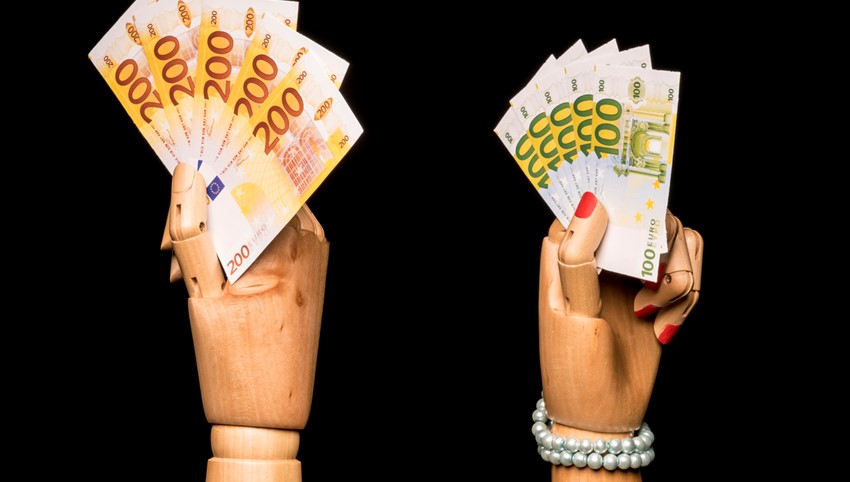 FPR Group is a recruitment business and we are required to include all temporary agency personnel engaged by FPR Group within our figures.
We have made the decision to divide the report into three sections.
Permanent staff employed by FPR group
We would like to highlight that salaries are based on experience and performance gender is not a factor.
This same approach is applied to bonuses and commission, all of which are performance based.
The main driver for the gender gap and a high % of females in the lower quartile, can be attributed to the fact that of our new starters during 2021/22 60% of these were females.
New starters traditionally receive a lower salary package than established team members.
For example, Trainee recruiters receive a lower salary package which increases with length of service.
We would also like to highlight that in our top quartile most of these staff are female, which shows that salaries, bonuses and commission are performance based and not by gender.
Temporary Workers Engaged by FPR Group
There are differing factors effecting the temporary worker figures which include, temporary workers engaged across six specialist industry sectors, worker availability and in some cases the worker pay rates are determined by the businesses where they are assigned and specialism dependant on the industry they work in.
The combined totals of permanent employees and temporary workers
FPR Group is committed to help ensure fairness, equality, and inclusion amongst all people we employ and engage.
This report aims to fulfil our statuary obligations and illustrate gender pay differences, where they exist.
I can confirm that the data reported is accurate.
Mark Foster
Managing Director
21st March 2023
The figures below show's our overall mean and median gender pay gap based on hourly rates of pay as at the snapshot date (i.e 27th March 2022).
It also captures the mean and median difference between bonuses paid to men and women at FPR Group in the year up to 27th March 2022 i.e for the 2021/22 performance year.
GENDER PAY REPORT FOR PERMANENT STAFF IS ILLUSTRATED BELOW:
Pay & Bonus Gap
| | |
| --- | --- |
| Difference in Mean Hourly Rate of Pay | 19.56% |
| Difference in Median Hourly Rate of Pay | 21.00% |
| Difference in Bonus Pay - Mean | 37.01% |
| Difference in Bonus Pay – Median | 69.67% |
Proportion of colleagues awarded a bonus for 2021/22
 

MALE

FEMALE

 

Percentage of Employees who received bonus pay

 

 

90.91%

 

73.91%
Pay Quartiles
| | | |
| --- | --- | --- |
|   | MALE | FEMALE |
| Upper Quartile (Q1) | 37.50% | 62.50% |
| Upper Middle Quartile (Q2) | 66.67% | 33.33% |
| Lower Middle Quartile (Q3) | 12.50% | 87.50% |
| Lower Quartile (Q4) | 11.11% | 88.89% |
GENDER PAY REPORT FOR TEMPORARY WORKERS IS ILLUSTRATED BELOW:
Pay & Bonus Gap
| | |
| --- | --- |
| Difference in Mean Hourly Rate of Pay | 1.80% |
| Difference in Median Hourly Rate of Pay | 2.00% |
| Difference in Bonus Pay - Mean | 25.16% |
| Difference in Bonus Pay – Median | 7.96% |
Proportion of colleagues awarded a bonus for 2021/22
 

MALE

FEMALE

 

Percentage of Employees who received bonus pay

 

 

13.32%

 

14.24%
Pay Quartiles
| | | |
| --- | --- | --- |
|   | MALE | FEMALE |
| Upper Quartile (Q1) | 66.09% | 33.91% |
| Upper Middle Quartile (Q2) | 58.05% | 41.95% |
| Lower Middle Quartile (Q3) | 45.98% | 54.02% |
| Lower Quartile (Q4) | 49.71% | 50.29% |
GENDER PAY REPORT FOR PERMANENT AND TEMPORARY COMBINED IS ILLUSTRATED BELOW:
Pay & Bonus Gap
| | |
| --- | --- |
| Difference in Mean Hourly Rate of Pay | 0.75% |
| Difference in Median Hourly Rate of Pay | 2.00% |
| Difference in Bonus Pay - Mean | 8.51% |
| Difference in Bonus Pay – Median | 28.57% |
Proportion of colleagues awarded a bonus for 2021/22
 

MALE

FEMALE

 

Percentage of Employees who received bonus pay

 

 

15.70%

 

18.34%
Pay Quartiles
| | | |
| --- | --- | --- |
|   | MALE | FEMALE |
| Upper Quartile (Q1) | 65.03% | 34.97% |
| Upper Middle Quartile (Q2) | 53.01% | 46.99% |
| Lower Middle Quartile (Q3) | 49.18% | 50.82% |
| Lower Quartile (Q4) | 48.35% | 51.65% |