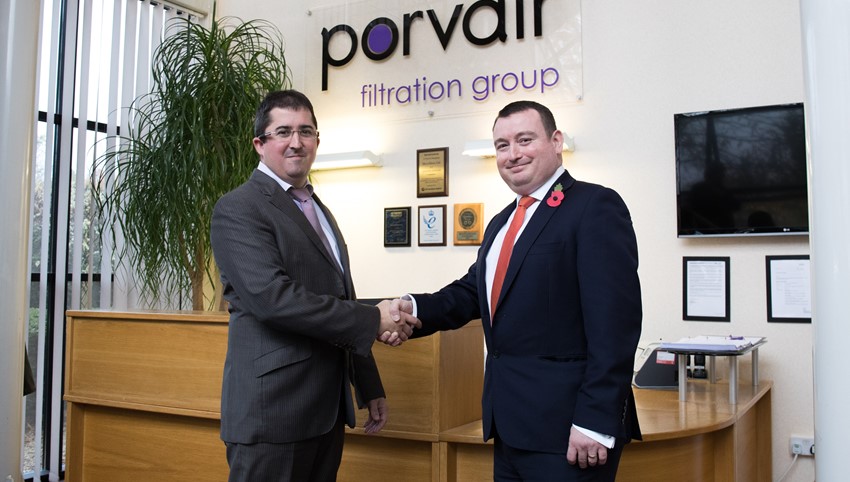 Porvair the international filtration business today announced the renewal of their UK master vendor recruitment agreement with specialist recruitment firm FPR Group.
The company which manufactures in the UK and USA with sites in Fareham, New Milton and Wrexham was last year awarded the Queens Award for International Trade. Managing Director Tom Liddell said, "we are pleased to have renewed with FPR Group for a further two years. Against a backdrop of high employment and an engineering skills shortage in the UK they have continually found us key people who have helped us drive the business forward. The Master Vendor agreement was a strategic decision and has saved us a lot of time, led to significant recruitment cost savings and most importantly of all has led to a higher standard of candidate."
Paul Simpson, Sales Director of FPR Group commented, "A key reason our partnership has been successful is that despite the ease of sourcing candidates in the digital age we both recognise that good recruitment is still a personal business, which relies on high quality candidate engagement.  Porvair is an exciting company to work for who create and develop careers for engineers, graduates and professional people alike.  By trusting us with their recruitment process we have been able to forge a strong partnership enabling our experienced recruiters to bring these jobs alive and steer the most talented candidates and graduates in to Porvair."
Both companies enjoyed significant growth in the last 2 years, Porvair increased its export market and FPR Group celebrated 25 years in the recruitment industry by posting record results as well as creating more professional recruitment jobs.