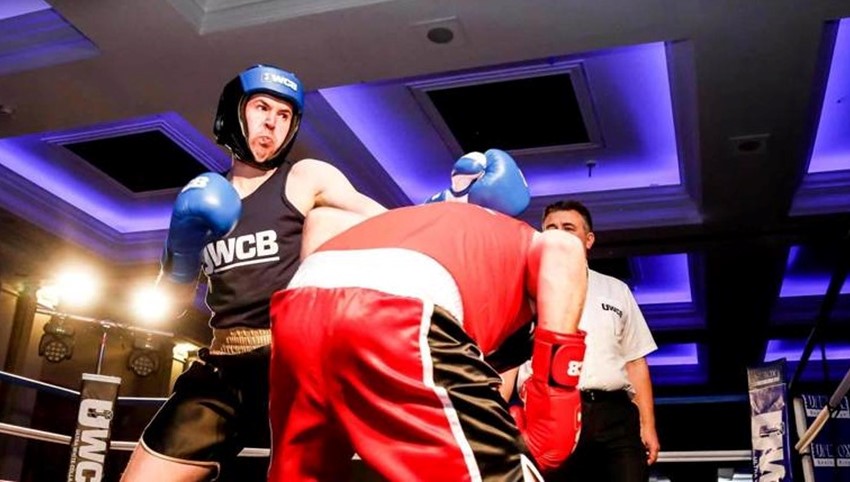 Congratulations to Tom Macklay from our accounts team who raised £210 for Cancer Research by training for a one off boxing match!
Tom trained solidly for three months leading up to the fight where he attended seven gym sessions a week working on cardio whilst learning the basics and then how to spar.
After completing 3 hard fought rounds Tom was declared the winner and now retires with a perfect record of fought 1 won 1.