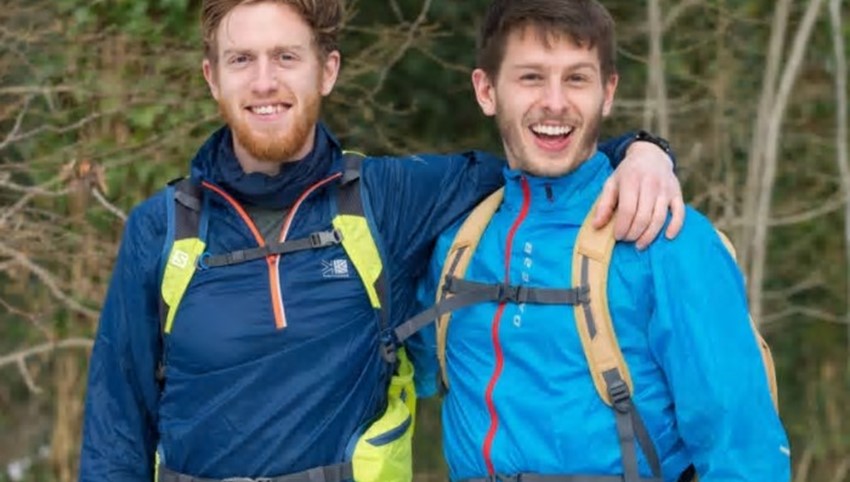 FPR Group is very proud of our own Will Cahill who is in the middle of running 4 marathon's in a day to raise money for his friend Damien Haughan, who was badly injured in a crash in Switzerland last year.
The incident, which took place in the Alps, saw Damien fall off his bike on one of the trails, breaking his neck in two places. It left Damien, 37 from Denmead, paralysed from the neck down, and he has been in Salisbury Hospital for almost eight months.
Now Will and James are putting their boots to the ground to raise money for him. With a wheelchair already sorted, the money will be going towards specialist equipment for Damien's home and extensive physiotherapy, in the hope that he may one day move again.
Will was on the mountain- biking trip with Damien when the accident happened.  He said: "Damien and I worked together, lived together and spent every moment together. He really is like a brother to me.  I was in shock and completely frozen. He was taken away in an air ambulance and I just couldn't stop thinking about it. When I found out about the paralysis I was heartbroken, and at a complete loss for words. As soon as I came back to England I knew I wanted to do something to help him – it was the only thing on my mind."
Will and James will be running 66km in four days from Buckingham Palace to The Spotted Cow pub in London Road, Waterlooville, setting off on May 16 – the equivalent of a marathon a day.
If you would like to donate to the cause please visit Will's Just Giving Page www.justgiving.com/crowdfunding/will-james-100milerun